Blog 2022
July 4, 2022
Some more
Here are some more as of today.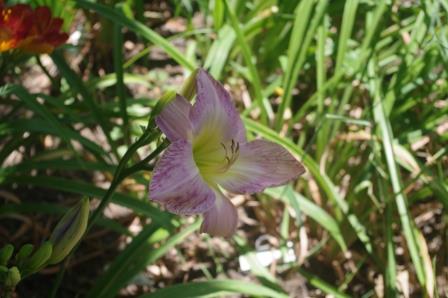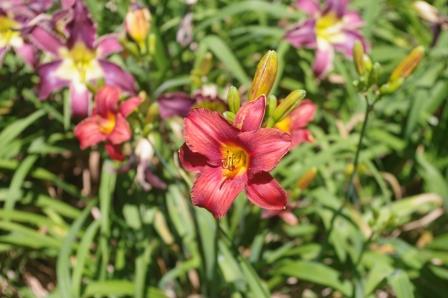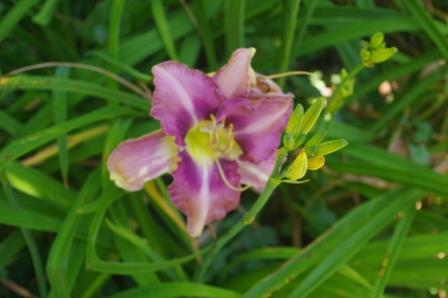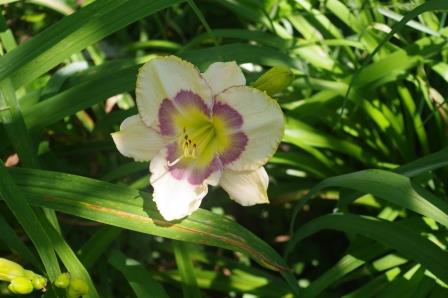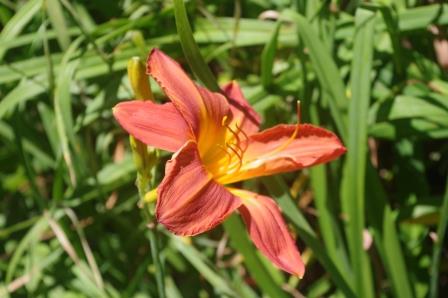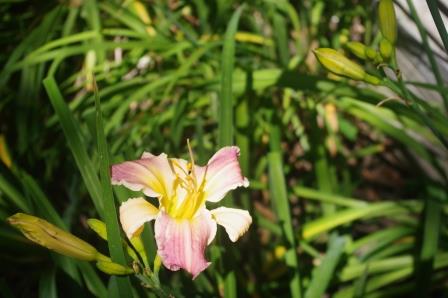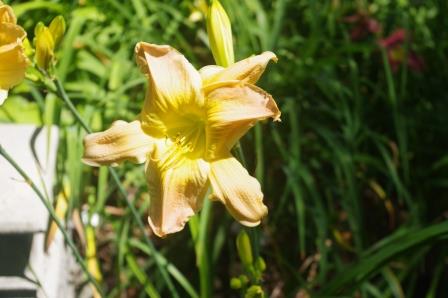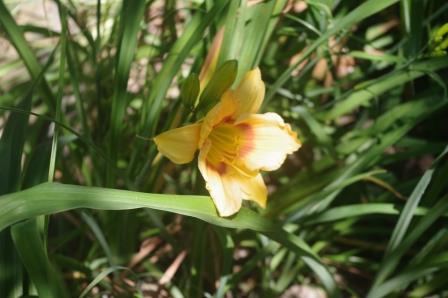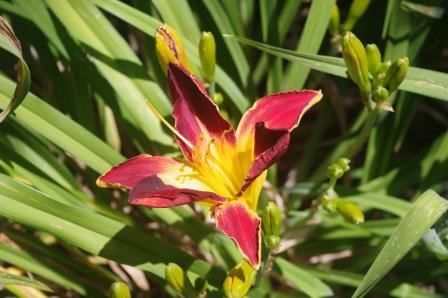 July 3, 2022
Blossoms Going Strong
Here are some from today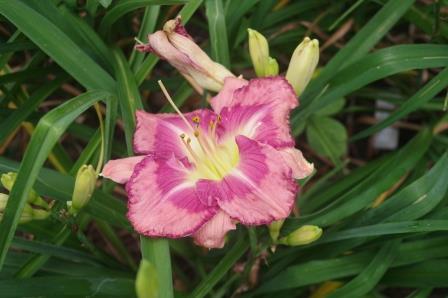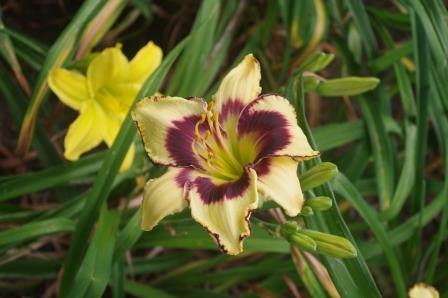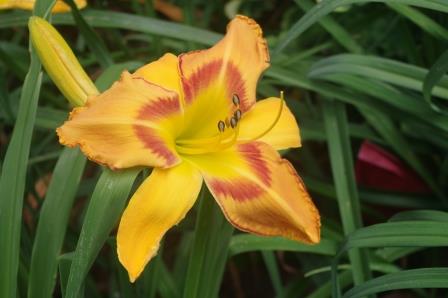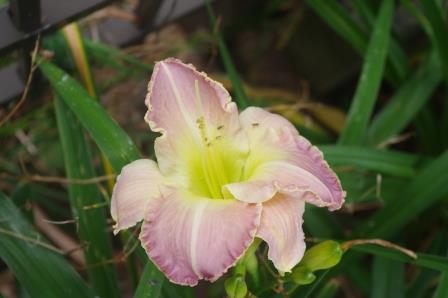 June 15, 2022
Summer Begins
We now have multiple per day. They are:
Stella Doro
Oragne Prelude
Marvelous Muriel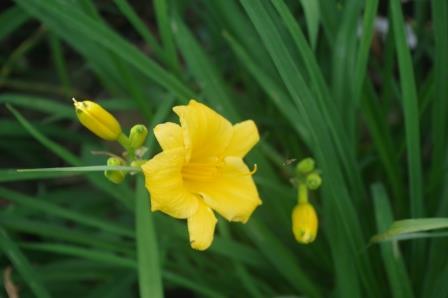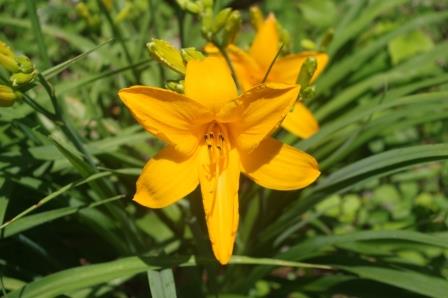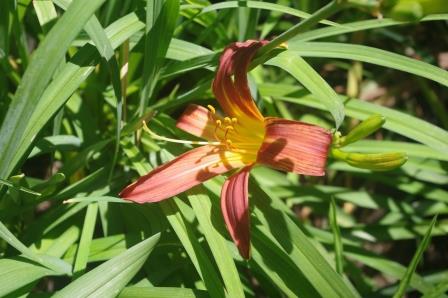 June 4, 2022
Hybrids Start
We now have some hybrids. First a Stout one, Buckeye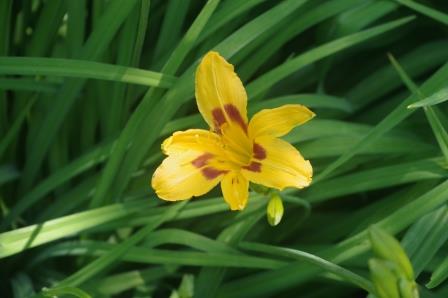 Then Early Bird Cardinal, nice red.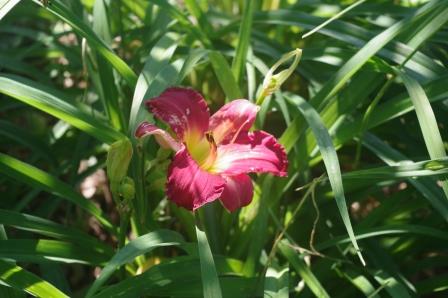 May 25, 2022
First Blooms
We now have H middendorfii and H dumortieri
The picture below is middendorfii
Below is dumortieri. Not the dark ouside of the sepals.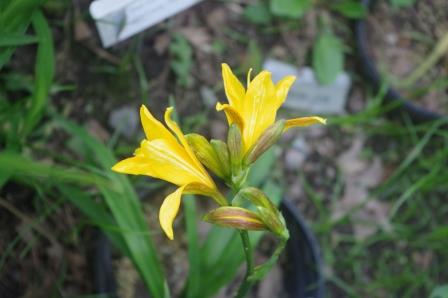 April 29, 2022
First Buds
Elfin has budded out. This is an early Stout hybrid and beats all the other flowers of the season. It grows quite well.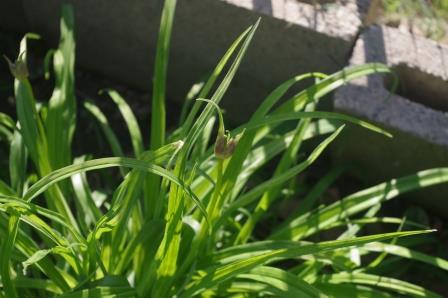 April 26, 2022
Still waiting for buds